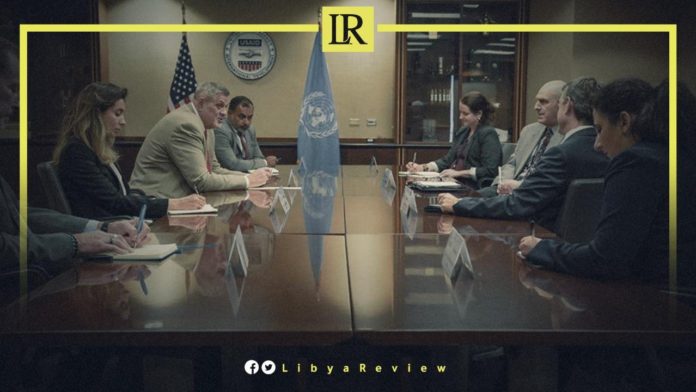 The United States Agency for International Development (USAID) confirmed its commitment to support the elections, and the political transition in Libya.
In his meeting with the Head of United Nations Support Mission in Libya (UNSMIL), Jan Kubis, USAID Chief Advisor Mark Feuerstein, also drew attention to their commitment to providing support to the Libyan people to strengthen democratic institutions after the elections.
The two sides discussed the importance of Libya's political progress towards "transparent, credible, and secure elections on December 24, 2021," according to a statement by USAID.
Feuerstein discussed future steps in the political process with Kubis, and stressed the outcomes of the Berlin II Conference, saying that the United States looks forward to credible and timely national elections in Libya.
Notably, the Berlin II Conference on Libya reiterated the call for the," immediate withdrawal of foreign mercenaries from Libya."
The Conference also called for the Libyan authorities to do their part to make the December elections possible; unify the Central Bank of Libya (CBL); and ensure an equitable distribution of oil revenues. These are the main points of the final declaration adopted at the Second Berlin International Conference on Libya.
The 58-point document is divided into six sections Introduction, Political Process, Security, Economic and Financial Reforms, Compliance with International Humanitarian Law and Human Rights, and the Follow Up.