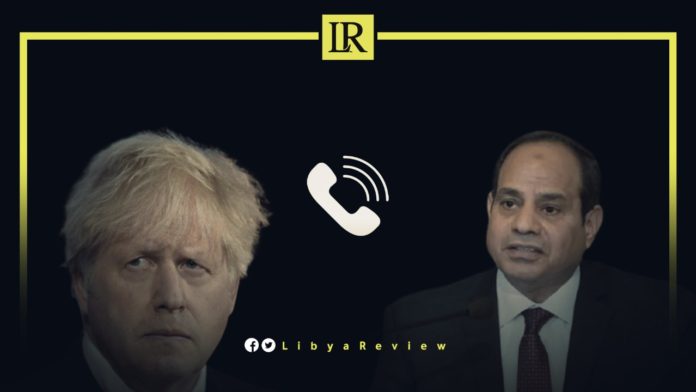 On Tuesday, Egypt's President Abdel-Fatah El-Sisi discussed the latest developments in Libya during a telephone call with British Prime Minister, Boris Johnson.
The two exchanged views on the latest developments in the Libyan crisis, and stressed the importance of moving forward in the transitional political process, in order to settle the crisis, and hold the December elections as scheduled. They also emphasised the need for mercenaries and foreign forces to immediately withdraw from Libya, and to preserve the unity of the country and the integrity of its national institutions.
Concerning the Grand Ethiopian Renaissance Dam (GERD) issue, President El-Sisi reiterated Egypt's position, which is based on the adherence to the country's historical rights to the Nile waters and the importance of its water security.
He called upon the international community to live up to its responsibilities to push negotiations with Ethiopia and Sudan to reach a comprehensive, just, and legally binding agreement on the filling and operating rules of the GERD. Johnson expressed his support for efforts to resume negotiations in order to reach a just solution to the decade-old issue.