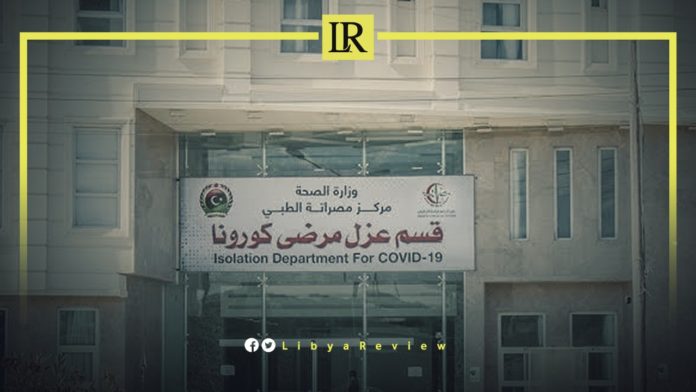 On Thursday, the Head of the 'Supreme Committee to Combat Coronavirus in Misrata', Mohamad Al-Faqih, said that the city does not have the required capacity to cope with the large increase of infected cases.
In a press conference, Al-Faqih said that the municipality has only one isolation center at the Oncology Hospital, with 105 beds. He noted that they are preparing to open more isolation centers at the Misrata Medical Center, Chest Diseases Hospital, and in the city of Tawergha.
"We are facing an unprecedented situation. The constantly rising curve of new cases shows that we are bracing for a third wave, especially now that the delta variant is spreading in most cities. We are in a very tough position," he said.
He also called for tightened precautionary measures to be imposed as soon as possible, to curb an outbreak.
On Sunday, the Misrata Medical Center announced the closure of the Epidemiological Survey Headquarters until further notice, after its entire medical staff was reportedly infected with COVID-19.
The spike in cases comes as Libya grapples with a political crisis over its planned elections on 24 December, amid concerns that a deadlock could cause the North African oil exporter to spiral back into full-scale civil war. The World Health Organisation this month said a surge of positive cases had been observed in Libya, Iran, Iraq, and Tunisia and that sharp rises were expected to follow in Lebanon and Morocco.
Libya's new Government of National Unity (GNU) announced on 8 July that it was closing its borders with Tunisia for a week, due to the rise in cases.