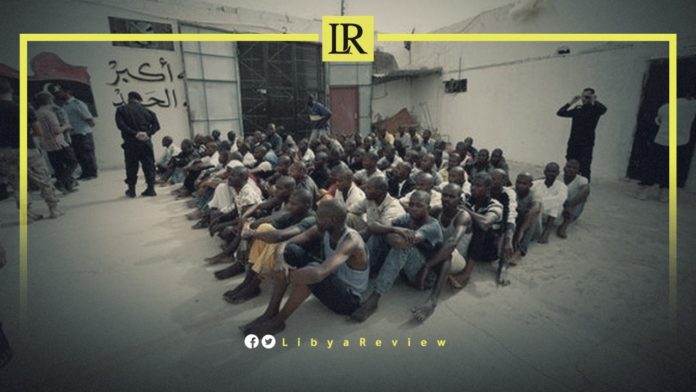 On Thursday, the Sobol Al-Salam Brigade of the Libyan National Army (LNA), stated that one of its patrols in the city of Tazirbu managed to arrest 27 illegal migrants inside the city.
In a statement, the Brigade command said that the Eritrean and Somali migrants had fled from a smuggler who was holding them. They were immediately handed over to a shelter and deportation center in Al-Kufra city, and will be repatriated to their countries.
The brigade announced that it has "intensified its desert patrols to combat smuggling, and to secure the border regions, per orders from the district commander, Major General Balqasam Laba'g, and directives of the General Command of the LNA to tighten border security," its statement said.
Libya has become the preferred point of departure for thousands of migrants who want to cross the Mediterranean Sea toward Europe. The International Organisation for Migration (IOM) recently said that Libya is home to more than 650,000 illegal migrants, 6,000 of whom are held in detention centers, including women and children.