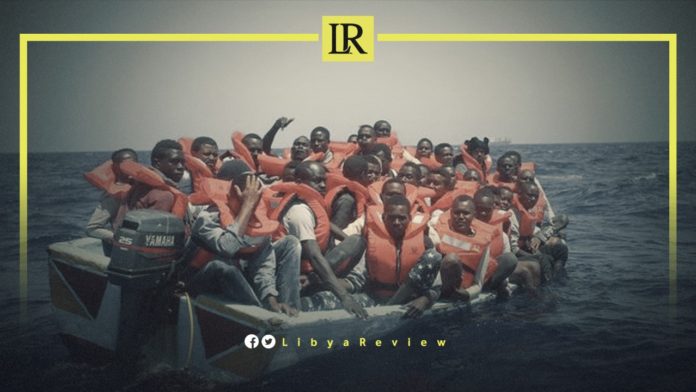 The Libyan Ministry of Interior at the Government of National Unity (GNU) announced that 42 migrants of various nationalities, including nine women and a child, have been rescued off the Libyan coast, on Thursday.
The marine boat P301 of the General Department of Coastal Security managed to rescue the migrants, and transported them to the migrants disembarkation point at the Tripoli seaport, according to the ministry. The statement added that the port is responsible for providing humanitarian and medical aid to migrants, in addition to taking legal measures against them and handing them over to the Anti-Illegal Migration Agency.
Notably, the Sobol Al-Salam Brigade of the Libyan National Army (LNA), stated that one of its patrols in the city of Tazirbu managed to arrest 27 illegal migrants inside the city.
In a statement, the Brigade command said that the Eritrean and Somali migrants had fled from a smuggler who was holding them. They were immediately handed over to a shelter and deportation center in Al-Kufra city, and will be repatriated to their countries.
The brigade announced that it has "intensified its desert patrols to combat smuggling, and to secure the border regions, per orders from the district commander, Major General Balqasam Laba'g, and directives of the General Command of the LNA to tighten border security," its statement said.