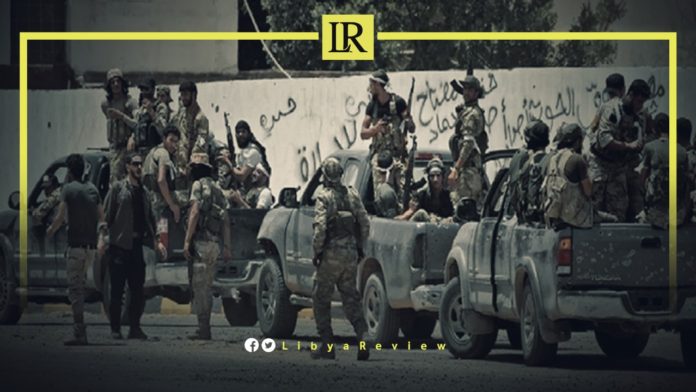 During the Eid Al-Adha celebrations, violent clashes erupted between the RADA Special Deterrence Forces led by Abdel-Raouf Kara, and the Stability Support Forces, led by Ghnewa Al-Kikli, in the Bab Ben Ghashir of Tripoli
A medical source at the local hospital confirmed that the clashes resulted in seven deaths, including three civilians who were caught in the fighting.
Clashes between the militias near Al-Madar street caused widespread panic in the densely packed area. The fighting erupted, after RADA militias blocked the road leading to the headquarters of the government on the Al-Sika Road, which prompted the Stability Support Forces to intervene using force.
According to a video of the confrontation, the two sides used medium and heavy weapons, and dozens of military vehicles were deployed in the streets. A number of roads, including the main road leading to the government headquarters, was also closed during the clashes.
The current authorities, since assuming their duties in March, have been silent about the frequent clashes that erupt between rival armed groups in western Libya.