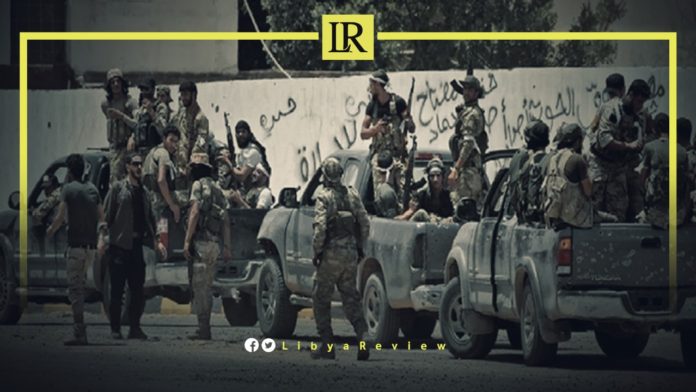 On Friday, the Libyan Interior Ministry said that it is investigating the central Tripoli militia clashes that occurred Thursday evening.
The clashes erupted between the Rada militia led by Abdel Rauf Kara and the Stabilization Support militia led by Addel Ghani Al-Kikli Ghnewa.
The clashes were reported to have lasted for a few hours stretching from the Sidi Al-Masri area to the Sikka road.
The Interior Ministry said it is closely following the events that took place Thursday evening.
Interior Minister, Bashir Al-Amin, instructed the competent authorities to follow up on the reports and take the necessary procedures to investigate these facts.
The Ministry also reassures citizens that the security situation is stable, and the conflict has been dismantled. It added that the investigations are still continuing to prevent a reoccurrence.