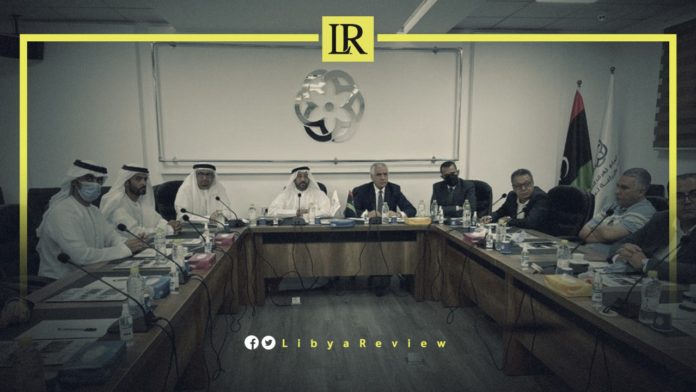 A delegation from the UAE, led by Abdullah Sultan Al Owais, Vice President of the Federation of Chambers of Commerce and Industry (FCCI), signed a memorandum of understanding with Libya's General Federation of Chambers of Commerce, Industry, and Agriculture to enhance bilateral economic and trade cooperation.
"The terms of the MoU included supporting and encouraging initiatives, commercial activities, and industrial association between companies and private institutions," the Libyan federation said in a statement.
"The MoU emphasized the strengthening of bilateral cooperation in all economic fields in general, and trade and industry in particular," the statement added.
It also included enabling the two chambers of commerce to coordinate in creating promising business companies, and suitable commercial opportunities for their business sectors of the two countries.
The UAE delegation included the FCCI's Secretary-General, Hamid Muhammad bin Salem, and CEOs and managers of a number of Emirati companies.
The Libyan side included Mohamed Al-Raidh, Chairman of Chambers, and several other Libyan economic officials.