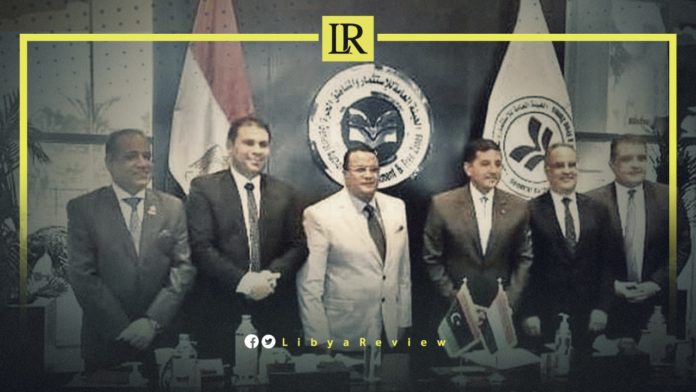 Koueider Ibrahim Koueider, Head of the free economic zone in Al-Marisa in Benghazi, and member Osama Al-Juhani visited the headquarters of the General Authority for Investment & Free Zones (GAFI) in Egypt, accompanied by Yousry El-Sharqawy, President of the Egyptian-African Businessmen Association.
Egyptian media reported that the meeting came with the aim of emphasising Egypt's efforts in the reconstruction of Libya. The delegation discussed ways to expand the strategic partnership between investment, finance, and businessmen in the two countries, and link them with their counterparts in Africa.
They also discussed cooperation in investments and free zones, using the Egyptian experience in developing investment services and investors, and attracting foreign investment.
For his part, Mohamed Abdel-Wahab. Chief Executive Director at GAFI said: "According to the directives of President El-Sisi and Prime Minister Mustafa Madbouly, we are keen to deepen joint cooperation with our brothers in Libya. We will work according to plans, goals, and specific investment projects in various fields in order to serve investments in the two countries."
He stressed the need to develop a comprehensive and well-thought-out plan for work with short and long goals in the various sectors, to ensure the sustainability of institutional cooperation.
Koueider presented a comprehensive presentation on the free economic zone in Al-Marisa – Benghazi. He confirmed the readiness of the Libyan economic and investment institutions to allow foreign investments and major partnerships in Libya. He added that this will serve the plan targeted by Egypt to build roads and land bridges to cross into West Africa, and open new markets for Egyptian products in central Libya.