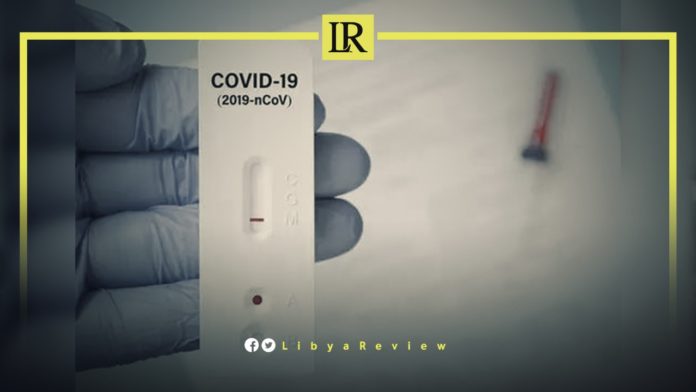 On Thursday, the Libyan Civil Aviation Authority announced that a negative PCR test would be required for passengers on domestic flights at all Libyan airports, beginning on Sunday. It added that the PCR test must be taken within 48 hours of the date of their flight
In a statement, the Authority's head, Mustafa Abdel-Hamid bin Ammar, addressed a letter to the Head of the Airports Authority, and the General Directors of Libyan airlines to "ensure the passengers' commitment to all precautionary measures in order to maintain their safety and help in curbing the outbreak of the coronavirus."
Notably, the Libyan Airports Authority stressed the necessity of wearing face masks and maintaining social distancing, in addition to undergoing a PCR test, and signing a written pledge to self-isolate for 10 days.
Health officials say Libya has seen an unprecedented spike in cases amid a slow vaccination program and concerns about the highly infectious delta variant.
The number of new cases in the oil-rich country has risen more than six times since 1 July, according to daily figures from Libya's National Center for Disease Control (NCDC).
'We are facing an unprecedented situation," said Tareq Jibreel, a senior physician at the center. 'The constantly rising curve of new cases shows that we are bracing for a third wave, especially now that the delta variant is spreading in neighbouring countries. We are in a very tough position."