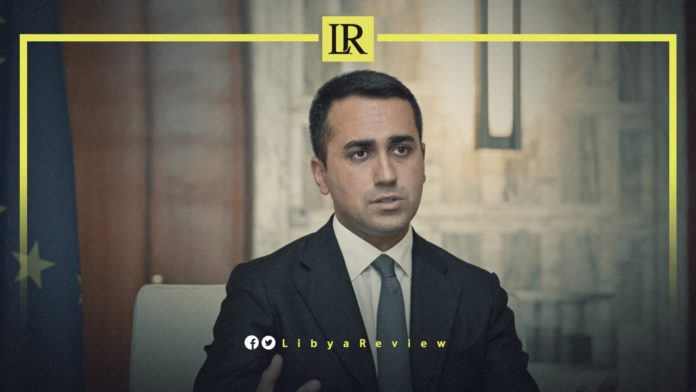 Italian Foreign Minister Luigi Di Maio welcomed the reopening of Libya's coastal road, saying that this was a step the Libyan people and the international community have long awaited.
Di Maio added that opening the road is an important development towards the reunification of the country. He pointed out that it will support more decisive steps in the full implementation of the ceasefire, especially the withdrawal of all foreign fighters and mercenaries.
Di Maio said that Italy, as co-chair of the working group on the security of the follow-up mechanism to the Berlin Conference, reiterated its strong appreciation for the commitment of the members of the 5+5 Joint Military Commission (JMC) in opening the coastal road.
On Friday, Libya's JMC announced the immediate reopening of the coastal road linking eastern and western Libya. It assured all citizens using the coastal road that it will take all security measures to ensure the safety of citizens.
The Commission recalled what it had previously decided to prevent the movement of military convoys on the coastal road. It assigned a number of Libyan officers to monitor what was agreed upon.
The Commission asked UNSMIL to quickly take measures to ensure the presence of international observers on the ground to contribute to supporting the Libyan ceasefire monitoring mechanism. It also called on the Government of National Unity (GNU) to accelerate the appointment of a defense minister.
The JMC pointed out the start of preparatory measures to remove mercenaries and foreign fighters from Libya. It called on all countries to implement Security Council resolutions related to the expulsion of mercenaries and the outcomes of the Berlin Conferences 1 and 2.