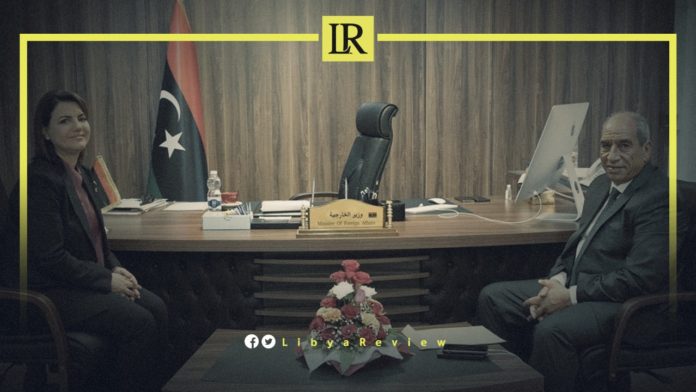 On Wednesday, Libya's Foreign Minister, Najla Al-Mangoush held a meeting in Tripoli with the Undersecretary of the Ministry of Interior for Public Affairs, Brigadier Mahmoud Saeed.
During the meeting, Saeed briefed Al-Mangoush on the work at the border crossings with neighbouring countries, and the measures being taken to secure them.
Al-Mangoush stressed the need to develop the necessary security plans to secure the borders, and tighten control over all crossings in coordination with the competent authorities. She also emphasised the importance of raising the level of performance at the crossings and organizing the entry and exit controls. She explained that this will help reduce illegal immigration, cross-border organized crime, and smuggling operations.
The FM stressed the importance of coordination with the relevant authorities in neighbouring countries in this field. As well as calling for all the necessary human and logistical capabilities, in order to enable all security agencies to carry out their tasks to the fullest.