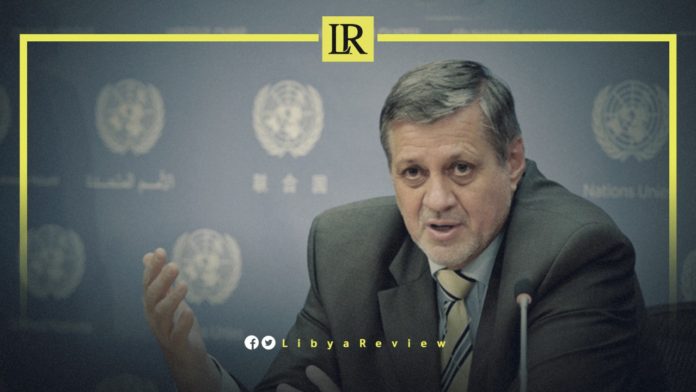 On Wednesday, the UN Secretary General's Special Envoy to Libya, Jan Kubis, said that the protracted stalemate, which is feeding on mistrust and the trading of accusations, risks undermining the very essence of the country's peace roadmap.
He added that the Libyan Political Dialogue Forum's ( LPDF) inability to reach an agreement "risks resulting in depriving once again the Libyan people of their right to democratically elect their representatives and restore the long-lost legitimacy of Libyan institutions. It also risks putting into question the LPDF's standing, credibility, and relevance."
In his opening remarks during the LPDF's virtual meeting, Kubis stressed the need to fully respect the requirement that no one may undermine the promises given to the Libyan people "over holding the elections within the timeline set according to the country's roadmap."
"The draft constitutional basis adopted by the Legal Committee remains the basis for your continuing work," he noted.
He also confirmed that the LPDF members have the responsibility and duty to find common ground, adding that, "the United Nations is here to assist you and to support you as you endeavour to implement the roadmap. We might eventually come out with some suggestions based on your proposals with the Legal Committee proposal as the main reference document."
As well as stressing that neither the UN nor the international community at large can replace the LPDF members' own political will to "move past their differences, live up to their responsibilities, and focus on the most important objective which is to develop a constitutional framework for free, fair, transparent, and inclusive elections."
Kubis voiced his intention to travel again to Libya to hold consultations with key political and military stakeholders. "We all are looking forward to listening to the presentations by the members of the Proposal Bridging Committee, and to your constructive exchanges. I hope that they will remain focused on what is the primary purpose of this meeting. It is to clarify the constitutional basis for holding the inclusive, free, fair, and transparent elections on 24 December of this year, he concluded.