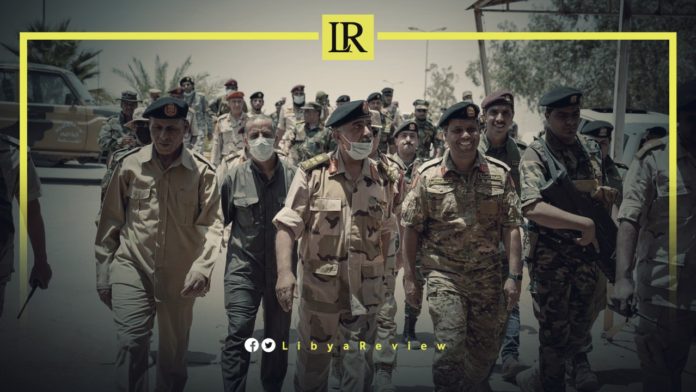 On Thursday, the Libyan National Army's (LNA) Chief of General Staff, Lieutenant-General Abdel-Razek Al-Nazori led a military committee to the southern city of Ubari, in order to inspect the forces positioned there and review their work, according to a statement by the LNA's Media Division.
According to the statement, the officers were welcomed by Ubari's tribal elders upon their arrival, and met with the region's military commanders. They also held talks with the Head of the Ubari Security Directorate.
During the meetings, Al-Nazori was briefed on the readiness, and preparations being undertaken by the military and security institutions in the region. As well as the requirements to raise the forces' level of preparedness.
The Chief of Staff also held a meeting with the notables and sheikhs of the southern region to discuss the area's needs.