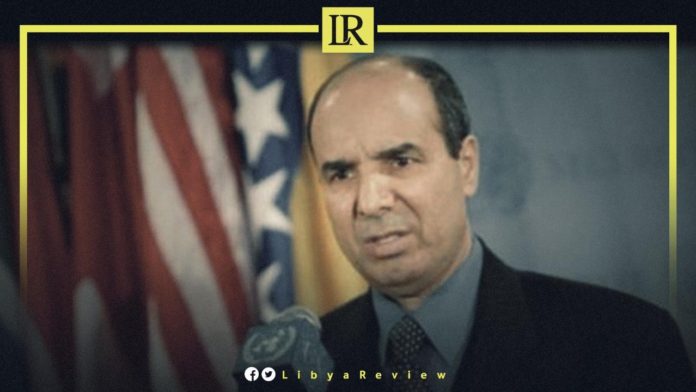 Ibrahim Dabbashi, the former Libyan Ambassador to the United Nations criticized the weak performance of the Government of National Unity (GNU), since it took power in March of this year. He claimed that the current situation has become worse, the country remained divided, and hopes for holding elections is fading away, "Is there a justification for it to remain in power"?
"Five months have passed since the interim government headed by Abdel-Hamid Dbaiba was sworn in before the Libyan Parliament, and it has only four months and nine days left to complete the task entrusted to it before it loses its legitimacy," Dabbashi said
He added that its tasks were specific, and had three primary goals, namely preparing for the presidential and parliamentary elections scheduled for 24 December, unifying state institutions, and improving public services for the people.
"After more than half of the government's tenure has passed, the Libyan citizen has the right to wonder what it has achieved so far," the former diplomat noted.
He pointed out that the PM has abandoned his main duties and began to "sell the illusions of development in a devastated, divided country that needs reconstruction, and began to chase after public relations with false promises, hoping to deceive the Libyans and accept his continued rule without legitimacy similar to the previous government of Fayez Al-Sarraj."
"In case the Libyan Parliament fails to adopt the constitutional basis and the election laws, I do not think that there is any need for the Libyan people to waste more time, and wait for the end of the term of the interim government," he stressed.
He added that the Chief of the Supreme Court should be named interim president and head a caretaker government. This would hold presidential and parliamentary elections within sixty days according to a constitutional rule drafted by a committee of experts similar to the February Committee. "Libya cannot solve all these problems without an elected president with all constitutional powers under the supervision of a new parliament," Dabbashi claimed.