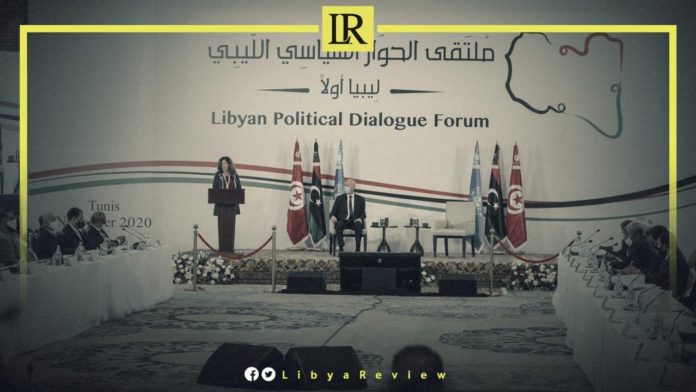 Member of the Libyan Political Dialogue Forum (LPDF), Fatima Lanqi blamed the "political class" for the ongoing crisis in Libya, describing them as not ready to compromise and build consensus.
Lanqi welcomed the statements by the Joint Military Commission (JMC), which urged the LPDF members, "to move away from narrow interests and give priority to the interests of the country in order to adopt the constitutional basis."
"The LPDF will be responsible for the collapse of the ceasefire agreement. It is time to link the tracks together to overcome the political blockage," she tweeted on Monday.
"The political class in Libya has proven that it is primarily responsible for the conflict in Libya, and that it is unable to make concessions, build consensus, and respect covenants. Rather, it is the first to turn against pacts and covenants to sustain its interests," she concluded.
On Saturday the JMC called on the LPDF to "assume its responsibility, and quickly adopt the constitutional base, so that the Libyan people can vote in the general elections on 24 December 2021."
It also urged the Government of National Unity (GNU) and Presidential Council to freeze all international military agreements and memoranda of understanding, including those signed with Turkey.