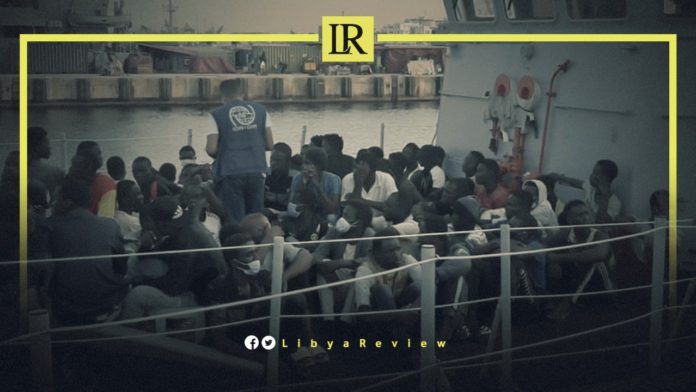 On Wednesday, the Libyan Coast Guard said it has rescued 172 African migrants, who were on their way to Europe aboard two rubber boats.
The Coast Guard pointed out that the two Libyan boats, Ubari and Ras Jedir, received distress calls from the migrants on Tuesday. The Libyan boats were equipped with the necessary capabilities for the search and rescue operation, the statement added.
The migrants were disembarked at the Tripoli Naval Base, and were transferred to the Anti-Illegal Migration Agency.
"The Anti-Illegal Migration Agency will follow up on the process of caring for these migrants and completing the procedures for their safe deportation to their countries," the statement concluded.
Libya has been suffering insecurity and chaos since the fall of long-time leader Muammar Gaddafi in 2011, making the North African country the preferred point of departure for migrants wishing to cross the Mediterranean to Europe.
According to the International Organization for Migration (IOM), more than 20,000 illegal migrants, including women and children, have been rescued this year. Hundreds of others have died or gone missing off the Libyan coast on the central Mediterranean route.