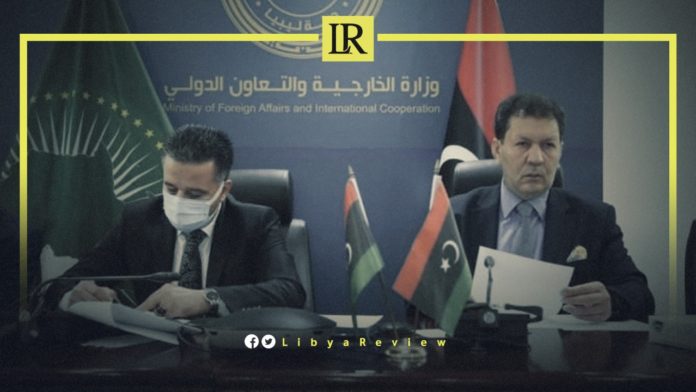 Libya reiterated its aspiration to activate the terms of the quadripartite agreement concluded between Libya, Chad, Niger, and Sudan in May 2018, in order to secure their common borders.
This came during a speech by the Undersecretary of the Foreign Ministry for Political Affairs, Mohammed Khalil Issa, to the African Peace and Security Council (PSC) from its headquarters in the Ethiopian capital, Addis Ababa, via video conference.
In his speech, Issa added that Libya seeks to combat cross-border crimes in various forms, and establish a consultative and practical framework to confront common security threats. He explained that this will consolidate peace, security, and development in the common border areas, and will reduce the loss of lives in the Sahara desert.
This meeting comes within the framework of following up on the implementation of the African Union's strategy on border governance, especially in aspects related to peace and security, which members agreed to postpone until after 2022.