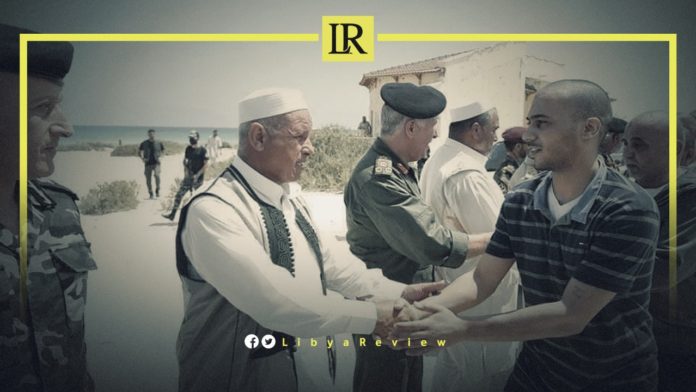 On Saturday, the 5+5 Joint Military Commission (JMC) supervised the release of 17 Libyan prisoners from the western region, according to local sources.
The sources added that the recently-released prisoners were detained in the eastern region. Therefore, the members of the commission supervised the process of handing them over to Misrata's dignitaries.
During the event, the JMC members said that the process of exchanging prisoners paves the way to achieving comprehensive national reconciliation. They stressed that they will never abandon their national initiative that aims to end the war and achieve national reconciliation among the Libyan people.
Libya has been ravaged by conflict since the fall and death of long-time leader Moammer Gaddafi in a NATO-backed 2011 strike.
In October 2020, parties signed a truce, setting in motion a United Nations (UN)-led process that saw a new transitional government installed.
In December and January, both sides exchanged dozens of prisoners in accordance with the ceasefire terms. At the end of March, 120 fighters supporting the Commander of the Libyan National Army (LNA), were released near Tripoli.