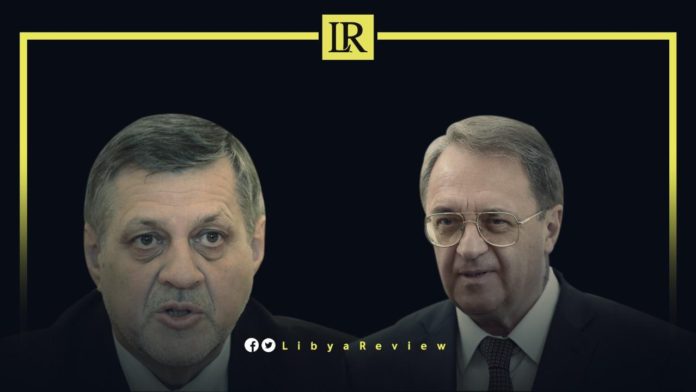 On Saturday, Russian President's Special Envoy for the Middle East and Africa, Mikhail Bogdanov, and the United Nations (UN) Special Envoy on Libya, Ján Kubiš, discussed preparations for the Libyan presidential and parliamentary elections scheduled for December 24th.
During the meeting, they discussed the Libyan settlement process in accordance with the resolutions of the Berlin Conference and the UN Security Council.
Both sides also discussed strengthening the cessation of hostilities and establishing a unified army in the country, based on the work of the Libya's 5+5 Joint Military Commission (JMC).
Bogdanov reiterated Russia's support for Libyans to resolve the main issues on the national agenda themselves on a consensual basis. He called on the international community, the UN and the UN Security Council to support resolving the crisis in Libya.
On Thursday, Russian President, Vladimir Putin called on the international community to continue dialogue with all political actors that have influence in Libya.
During a joint press conference with German Chancellor, Angela Merkel, in Moscow, Putin said that the second Berlin Conference, which was held last January, reached decisions that contributed to improving the situation on the ground in Libya.
"We now believe that the international community should continue dialogue with all the political forces that have influence in Libya to preserve and develop these positive results to a level that has not yet been achieved," Putin said.