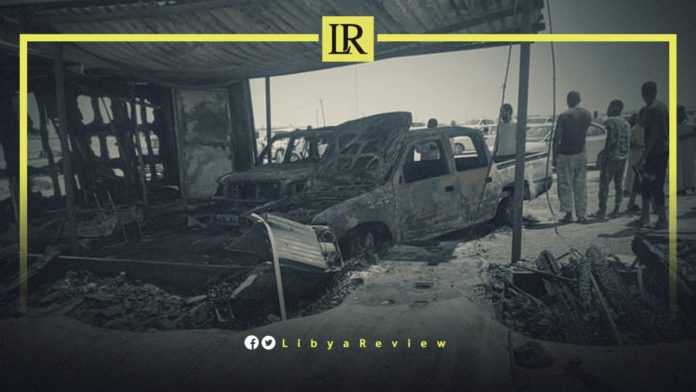 On Sunday, a suicide bombing targeted a security checkpoint belonging to the 128th Infantry Brigade at the entrance of the Zillah area, causing material damage.
The Spokesman for the General Command of the Libyan National Army (LNA), Major General Ahmed Al-Mismari, said that "an ISIS [Islamic State] suicide bomber attacked the Zillah Gate (750 km southeast of Tripoli) with a car bomb."
In a post on his official account on Facebook, Al-Mismari added that "there were no casualties, and the terrorist was confronted and seriously injured, as a result of which he died after trying to rescue him in the hospital."
Earlier, security sources confirmed that the gas station, which is approximately 200meters from the gate, was not affected.
In a statement, the LNA announced the arrest of the ISIS member, Adam Ibrahim Ahmed, a Sudanese national. He had been captured last week in the Qatroun region, Southwest of the country.
The Spokesman explained that the arrested ISIS member was working under the command of a "terrorist" inside Libyan territory, while other ISIS members managed to escape towards the Chadian border.