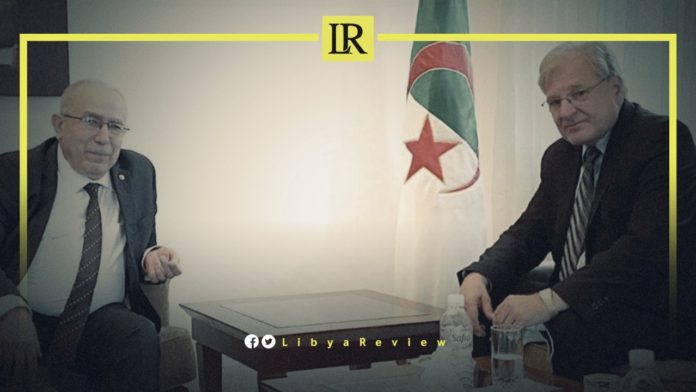 The US Embassy in Libya stated that Algerian Foreign Minister, Ramtane Lamamra briefed US Ambassador to Libya, Richard Norland, on Algeria's plans to host the foreign ministers of neighbouring countries to support the Libyan elections, and stop the spread of violence emanating from Libya's south.
The Embassy added that the United States welcomes this initiative as part of international efforts to stabilise Libya, and the wider region. As well as securing the withdrawal of foreign forces including all foreign fighters and mercenaries.
Algeria is scheduled to host the foreign ministers meeting on 30 and 31 of August, consisting of Algeria, Egypt, Libya, Tunisia, Sudan, Chad, and Niger.
The meeting will be attended by representatives of the Secretary-General of the United Nations and the African Union, and aims to help Libya find a peaceful political solution to its crisis.