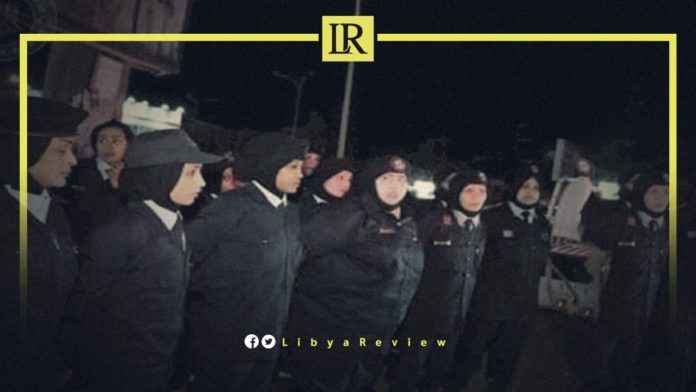 The Sirte Security Directorate announced on Sunday, the opening of admissions for females to join the police force in the city.
It asked those wishing to enrol in a training course to review the admissions process outlined by the Sirte Security Directorate.
It had been previously agreed to activate the Women's Municipal Guard unit in Sirte, in order to follow up on all handicraft and commercial activities run by women. This includes women's adornment shops, cafes, and pastry shops, in terms of ensuring legal, health, and hygiene procedures are followed.
The city of Sirte has gone through a tumultuous period since the 2011 civil war that toppled longtime leader, Muammer Gaddafi. The city has been under the control of militias, become the base of the IS group in the country, and suffered extreme human and material losses. This has resulted in large swathes of the population leaving the city due to the constant state of insecurity.