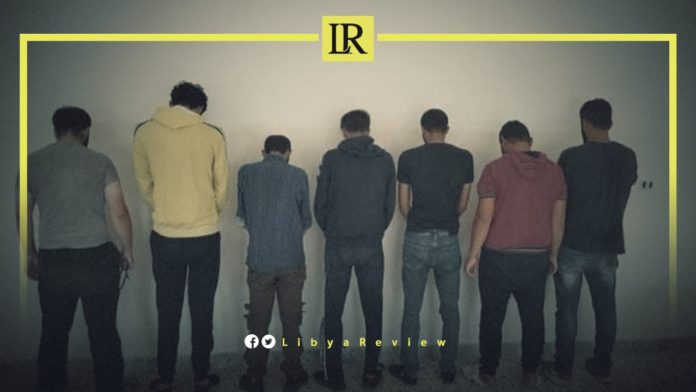 A patrol from the Emergency Police Department of Libya's Al-Sahl Al-Gharbi Security Directorate arrested eight Syrian migrants, who were on their way to Europe to claim asylum.
The Ministry of Interior confirmed that it has taken all legal measures against the migrants, and referred them to competent authorities.
Notably, Agence France-Presse (AFP), reported that eighteen migrants drowned after their boat sank off the Libyan coast, the latest tragedy on the dangerous Mediterranean Sea crossing to Europe.
A Coast Guard official at the port of Zwara, 120 kilometres (75 miles) west of the capital Tripoli, told AFP that rescue vessels had picked up 51 survivors from the shipwreck on Sunday night.
The International Organization for Migration (IOM) had earlier reported 16 migrants missing, including a woman and a child.
It was not immediately clear what caused the boat to sink, but vessels leaving the North African coast for Europe are often heavily overloaded makeshift crafts, departing at night, even in rough weather to avoid detection by the Coast Guard.