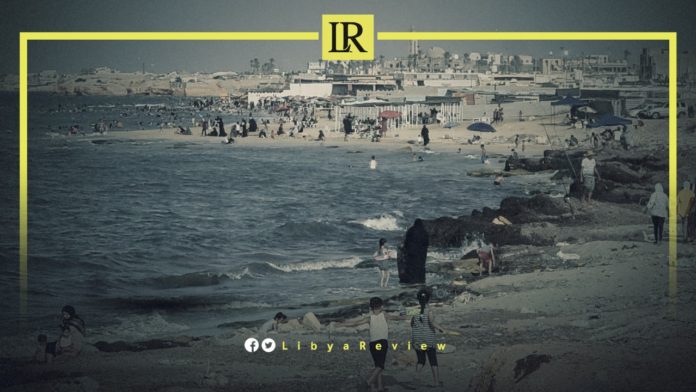 A member of the Tripoli Municipal Council, Sarah Al-Naimi said that an analysis was conducted with samples from five sites along the Tripoli beach, which found the beach to be dangerously polluted, and contained high levels of bacteria exceeding 500% .
"We talked with the previous and new government about the need for an integrated sewage treatment project," she said during a press statement.
"Temporary solutions must be adopted to reduce the volume of pollution in the water and beaches, and it is possible through the passage of black water in special basins to sediment the waste and filter it, before transporting it to the sea," Al-Naimi added.
Notably, the pollution of Tripoli beach's and its suburbs overlooking the Mediterranean prevents residents from enjoying the summer season, in addition to the deterioration of services, especially the daily power cuts.
Last month, the Libyan Ministry of Environment prevented citizens from swimming in a number of beaches due to their proximity to sewage estuaries that pump huge quantities of untreated sewage directly into the sea.
As soon as you approach the beach, there are a number of highly polluted spots that extend for large distances on the surface of the water. This is in addition to the accumulation of solid waste in all its forms, which prompted the authorities to put up signs warning against swimming in beaches with the highest levels of pollution.
Solid waste, such as plastic, metal, and other containers, accumulate on the beach and contribute to Tripoli's pollution, which has a population of more than two million people.