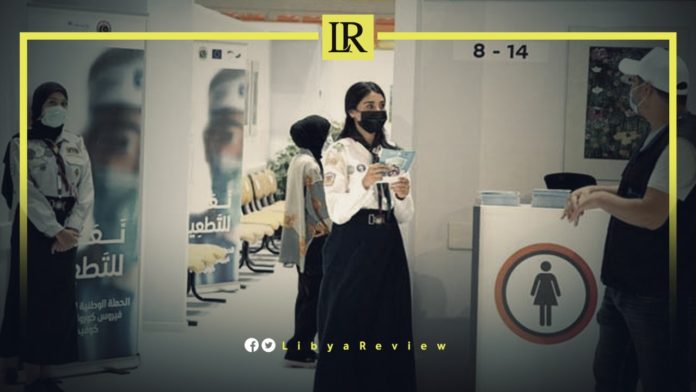 On Saturday, the European Union (EU) mission to Libya announced that it had established 38 vaccination centres for the residents of Libyan city of Benghazi, with more than 6,000 vaccines against the COVID-19 pandemic.
In a statement, the EU mission said that the mass vaccination campaign was launched in the Suleiman Al-Darrat complex in Benghazi. Around 6,480 doses will be administrated, and the complex is open from 8 am to 8 pm daily.
It also called on Libyan citizens to get the vaccine, and expressed its gratitude to the United Nations International Children's Emergency Fund (UNCIEF) and the German Embassy in Libya for their continued support.
The EU mission said that it will continue to work with the Libyan Government to ensure that the health system is well prepared.
Last Wednesday, UNICEF, in cooperation with the Ministry of Health, launched the exceptional national campaign for the mass vaccination against COVID-19.
A total of 1,014,310 people in Libya had been vaccinated against COVID-19, the Libyan National Centre for Disease Control (NCDC) said last week.
The Libyan government recently launched a mass vaccination campaign, under which people above 18 years of age, whether Libyans or foreigners, can get vaccinated at temporary vaccination centres.