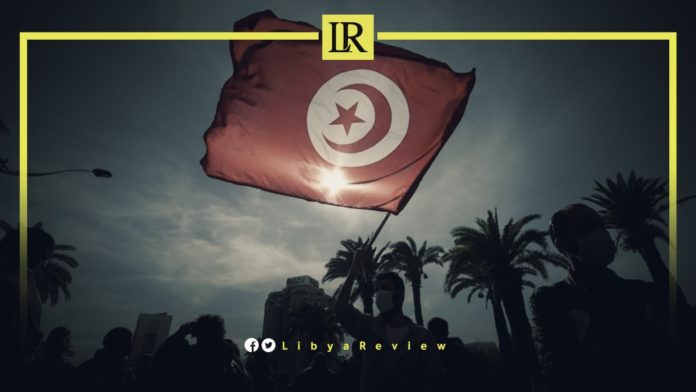 Tunisia confirmed its readiness to provide technical and logistical support to the Independent Fact-Finding Mission (FFM) in Libya.
This was discussed during a meeting held in Tunis, between the Tunisian Foreign Minister, Othman Jerandi, and the Head of the FFM in Libya, Mohamed Abu Harthiya.
The Tunisian Minister affirmed Tunisia's keenness to cooperate constructively with the mechanisms of the United Nations Human Rights Council, and its support for the United Nations (UN) efforts to support and stabilize Libya. This would qualify it to establish permanent institutions capable of creating and promoting an environment that guarantees human rights.
Last Thursday, FFM concluded a 4-day visit to Tripoli during which they had high-level talks with Libyan governmental and judicial authorities regarding the situation of human rights in Libya.
They also provided the Libyan authorities with an update about their work ahead of the submission of a report to the UN Human Rights Council in October 2021.
FFM was established by the Human Rights Council in June 2020 with a mandate to investigate alleged violations and abuses of international human rights law and international humanitarian law committed in Libya since 2016. The Members of the FFM are Mohamed Aujjar, the Chair, alongside Chaloka Beyani and Tracy Robinson.
Due to the liquidity crisis related to the UN regular budget, the Secretariat supporting the work of the Mission only became fully operational in June 2021.
While in Tripoli, the FFM met with the Ministers of Foreign Affairs, Interior and Justice, as well as with the Minister of State for Displaced Persons' Affairs and Human Rights. They also had meetings with the Director-General of Defence, the Military Prosecutor's Office, as well as the President of the Supreme Judicial Council, the Attorney General's Office, and the Department for Combating Illegal Immigration (DCIM).
The FFM also met with the UN Secretary-General's Special Envoy for Libya and other UN entities. Their visit followed an investigative mission conducted earlier in July 2021.
"The main goal of our visit was to strengthen our cooperation with the Libyan authorities in the fulfillment of our mandate", said Aujjar. "The Human Rights Council urged the Libyan authorities to extend full cooperation to the FFM and we are pleased that the Libyan authorities showed commitment to continue to cooperate with the Mission and assist our work."