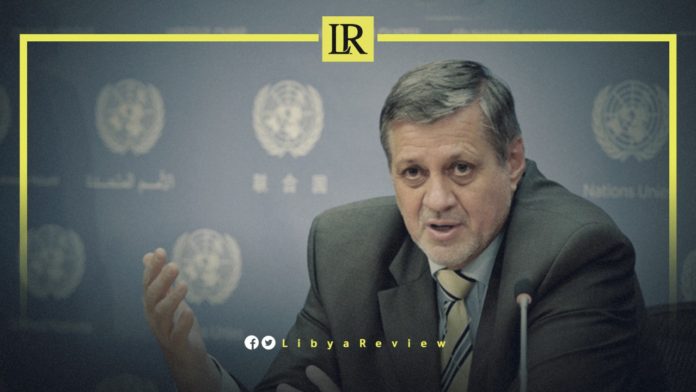 During a foreign minister's meeting of Libya's neighbours in Algeria, the Head of United Nations Support Mission in Libya (UNSMIL), Jan Kubis, condemned the continued presence of mercenaries and foreign forces in the country. He stated that they remained as a cause for concern for Libya and the international community, including neighbouring countries.
Kubis added that the Security Council in a number of resolutions strongly urged all member states, all Libyan parties, and all relevant actors to respect and support the full implementation of the October ceasefire agreement, including the withdrawal of all mercenaries, foreign fighters, and foreign forces from Libya without delay.
"The deployment of an initial first group of UN ceasefire monitors is underway. Temporary facilities in Sirte have been identified, the first group will deploy (conditions permitting) in the coming weeks to support the Libyan-led and Libyan-owned ceasefire monitoring mechanism (LCMM). To ensure gradual buildup towards full implementation of the ceasefire agreement, the 5+5 Joint Military Commission (JMC) intends to develop an action plan for a sequenced and a phased, verifiable withdrawal, starting with the withdrawal of mercenaries and foreign fighters," Kubis stated.
According to the UNSMIL Head, the intention is to consult with the respective international partners, and seek their support and cooperation, especially neighbouring countries who must be engaged in this process.
He explained that the UN Mission is also working with Libyan Foreign Minister Najla Al-Mangoush on the Stabilization Initiative, which has similar objectives. "We are also ready to support the Libyan-led process of DDR and SSR for the stabilisation of the country and the wider region, to work on this with Libya and international partners, including countries of the region," he noted.
The withdrawal of foreign fighters and armed groups has to be accompanied by scaled-up efforts across Libya and the wider region to address root causes of instability, notably through inclusive reconciliation, peacebuilding, and development programmes with a focus on the youth and female empowerment.
"Coordinated, complementary measures and programmes supported and co-financed by the international community coupled with resolute international action against criminal traffickers of people, weapons, and drugs, and cooperative measures to enhance control in the border areas, including integrated border control and management must be a part of the solution if it is to be durable and sustainable. Here partnership of the UN, AU, LAS, and EU is critical," Kubis claimed.