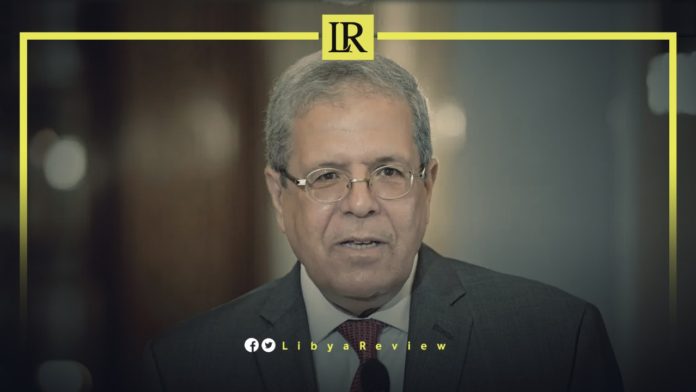 The Tunisian Minister of Foreign Affairs, Othman Jerandi stressed that Tunisia has always confirmed "on every occasion and at all bilateral, regional and international levels that the security and stability of Libya is important to Tunisia's security and stability."
In his speech during a meeting of Libya's neighbouring countries held in Algeria, Jerandi added that Tunisia has spared no effort in supporting Libya in restoring stability, away from any foreign interference in Libya's internal affairs.
The FM stressed that the existing challenges, foremost of which are the security challenges related to terrorism and organized crime, require greater caution, and careful joint coordination. He noted that the existing challenges also need to be separated from anything that could harm bilateral relations.
Jerandi referred to Tunisian President, Kais Saied's repeated call for Libyans to unite around a national goal that would restore Libya's security and stability, restore its balance to the region, and avoid further tension and security threats.
He also stressed the importance of overcoming differences and achieving a comprehensive reconciliation to provide the best conditions for the success of the upcoming elections.
The FM called for the necessity of setting a clear, deliberate, and tightly coordinated timetable for the withdrawal of all foreign forces and mercenaries from Libya, so that terrorist organizations could not exploit the situation to further spread chaos and violence. He added that this timetable will prevent the growth of terrorist operations, organized crime, human trafficking or the infiltration of mercenaries into neighbouring countries through illegal channels.
He also highlighted that democracy is a transformative path that always needs support and reinforcement.
The Minister concluded his speech by emphasizing that as much as the Tunisians are confident in the measures taken by President Saied to "take care of our democratic path and strengthen its institutions, Tunisia is also fully confident that the brothers in Libya are able to overcome this stage and cross towards the stage of permanent stability."