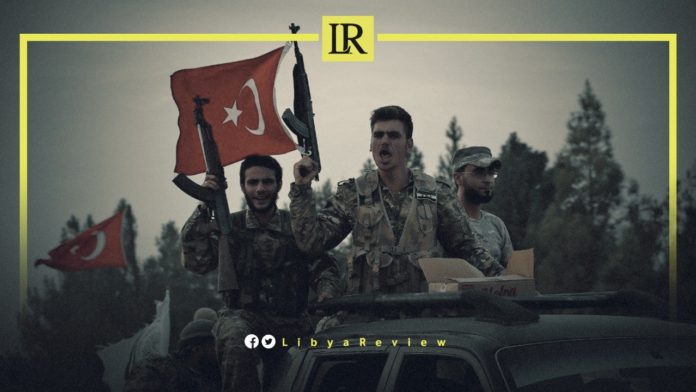 The Director of the Syrian Observatory for Human Rights (SOHR), Rami Abdel-Rahman stated that members of the Al-Hamza militia held demonstrations at a Turkish-run military base in Libya, to protest their conditions and the reduction of their salaries to $300 USD. He added that these fighters demanded their leaders pay then $1,000 USD, and return them to Syria.
He pointed out that about 7,000 Syrian mercenaries are still in Libya, noting that "Abu Amsha" sends jihadist groups from Syria to Libya, in exchange for money.
Earlier in August, the SOHR reported that about 130 Syrian mercenaries were repatriated to Syria, as a new batch of fighters reportedly arrived to replace them.
On 10 July, the SOHR reported that Turkish intelligence and Turkish-backed forces were preparing to send 150 Syrian mercenaries to Libya.
These exchanges take place every 15 days, to maintain the number of mercenaries in Libya.
The fighters are recruited on a monthly salary of $500 USD, and promises of Turkish citizenship. They are transported from Turkish-held areas in Northern Syria to military airports in Turkey, and in turn, transferred to Libya.