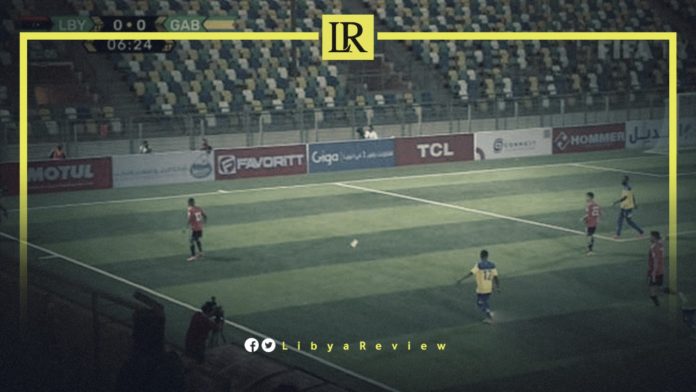 On Wednesday, the Libyan national football team defeated its Gabonese counterpart 2-1 in the opening round of the 2022 World Cup group qualifiers, which kicked off after three COVID-19-induced postponements.
Prior to the match, Spanish coach Javier Clemente announced the starting line-up to include: Mohamed Nashnoush, Abdullah Al-Sharif, Al-Mutasim Sabor, Ali Salama, Sanad Al-Werfalli, Faisal Al-Badri, Mohamed Al-Tohamy, Moayad Al-Lafi, Hamdo Al-Houni, Mohamed Al-Tabal, and Mohamed Zoabiah.
The first half of the match ended in a 1-1 draw. The Gabonese team was the first to score, with a shot from outside the penalty area in the tenth minute.
A corner kick made by Mohamed Al-Tabal, and a header by Ali Salama scored the equalizer in the 27th minute of the first half. The two teams were drawn into Group F with Egypt and Angola.
This is the first official match hosted in a Libyan stadium after FIFA lifted its ban on Libya, which had been in place for the past seven years.