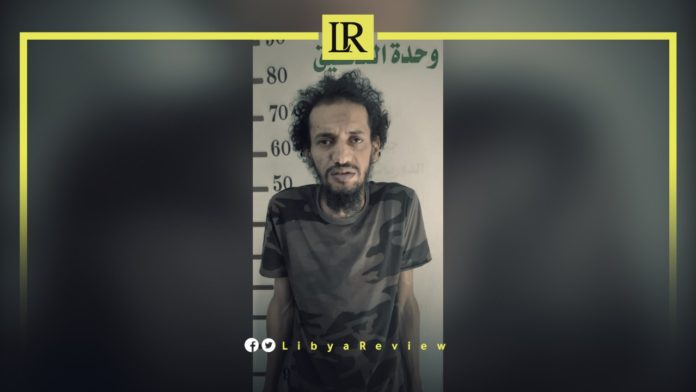 On Friday, the Libyan National Army (LNA)-affiliated Tariq bin Ziyad Brigade arrested one of the terrorists involved in the Brak El-Shati massacre, which killed 148 Libyan civilians and soldiers.
In a statement, the Military Information Division said, "after receiving intelligence information about the places where the terrorist Ali Al-Ajili Al-Hasnawi was hiding, a reconnaissance company affiliated to Tariq bin Ziyad, rushed to a location near the Brak Al-Shati base, and arrested the prominent terrorist.
It added that an arsenal of weapons, including missiles and multi-purpose machine guns, as well as explosive devices, were seized, "as Al-Hasnawi was planning to implement terrorist operations in the southern region." A chemical laboratory for the manufacture of explosive devices and several IED's were also discovered.
Notably, the arrested criminal was a commander of a terrorist group affiliated with Ahmed Abdel-Jalil Al-Hasnawi, a prominent leader of Al-Qaeda in Morocco.
The Brak Al-Shati massacre dates back to 18 May 2017, when armed militias affiliated with the Ministry of Defense of the previous Government of National Accord (GNA), launched a violent attack on the headquarters of the LNA's 12th Brigade, at the Brak Al-Shati base. The LNA launched airstrikes on militant sites near the area in retaliation.