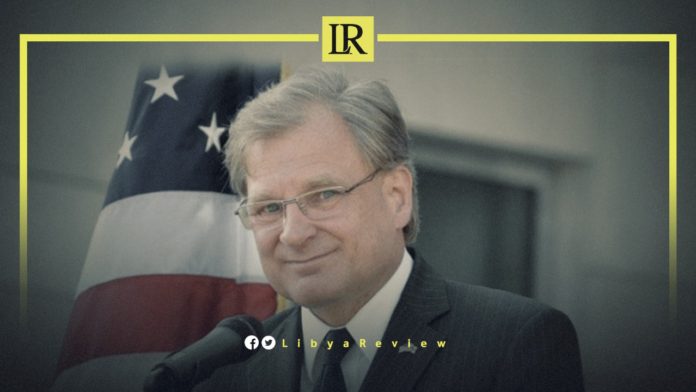 On Friday, United States (US) Ambassador to Libya, Richard Norland, said that Libyans do not wish to see a repeat of the civil conflict of the past, stressing that the best hope for stability lies in the elections scheduled for December.
In a statement, Norland urged Libyan political leaders on all sides to bear responsibility for immediately agreeing on a compromise that will enable those elections to take place as scheduled.
"The US will support them in this process," he confirmed.
Notably, on Friday the United Nations (UN) mission in Libya voiced its concern over ongoing armed clashes in the capital Tripoli, calling for an "immediate cessation of hostilities."
In a written statement, the UN Support Mission in Libya (UNSMIL) expressed "grave concern about ongoing armed clashes, including the alleged use of indirect fire, in Salaheddine, a densely populated neighbourhood in Tripoli."
It reminded all involved parties of their obligations under international humanitarian law to ensure that civilians and civilian infrastructure are protected.
UNSMIL urged "the immediate cessation of hostilities" and called on all parties to "exercise maximum restraint."
It also asked relevant authorities to oversee their units and "bring all the arms under the control of the state" according to UN Security Council resolutions.
Early on Friday, armed clashes erupted early between the forces of the Stability Support Force affiliated with the Presidential Council and the 444 Combat Brigade affiliated with the Chief of Staff of the Government of National Unity (GNU).