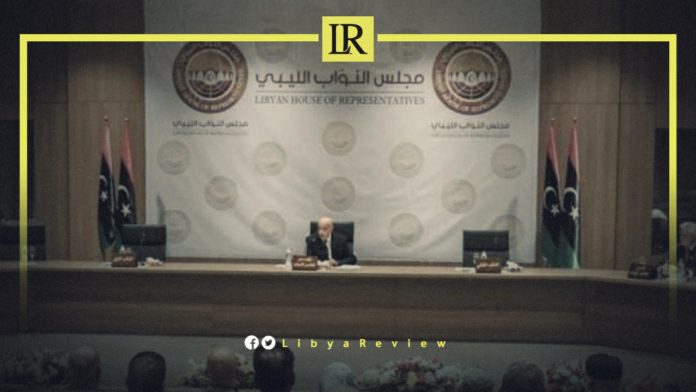 On Saturday, the Libyan House of Representatives (HoR) responded to the Government of National Unity (GNU) that asked for details pertaining to the questioning so that the Ministers can prepare their responses professionally.
The Parliament sent an abundant number of questions prepared by its committees' members for discussion during the coming questioning session scheduled to be held at the Parliament's headquarters next Tuesday.
According to a letter addressed by the HoR to the government, the files of electricity, cash flow, unification of institutions, the coronavirus pandemic, and the state's general budget would be at the focus of questions.
On its part, the Parliament's Defence and National Security Committee is set to inquire the GNU, Prime Minister, Abdelhamid Al-Dbaiba about the government's position on the public presence of Syrian mercenaries in Tripoli. It will also look at what it has done to remove mercenaries and foreign forces from Libya despite the demands of the 5 + 5 Joint Military Commission (JMC), in addition to its position on naming the Minister of Defence.
Meanwhile, the Foreign Affairs Committee's questions focused on the Prime Minister's announcement of preparing a plan for the stability of Libya during the Berlin Conference, without prior coordination with Parliament.
Notably, the Spokesman for the Libyan HoR, Abdullah Blehaq, previously confirmed that the postponement of questioning of the GNU and proceeding of the session to discuss parliamentary elections' legislations ahead of the scheduled deadline of December 24th.
The Libyan Prime Minister already left for Jordan on Sunday and met with King Abdullah II to discuss bilateral relations.
The HoR summoned the government for questioning after a complaint by several Members of Parliament (MPs) who threatened to withdraw confidence in it if it did not show up on Monday.
HoR Speaker, Ageela Saleh also threatened to withdraw confidence in the government if Prime Minister Al-Dbaiba did not attend the session.