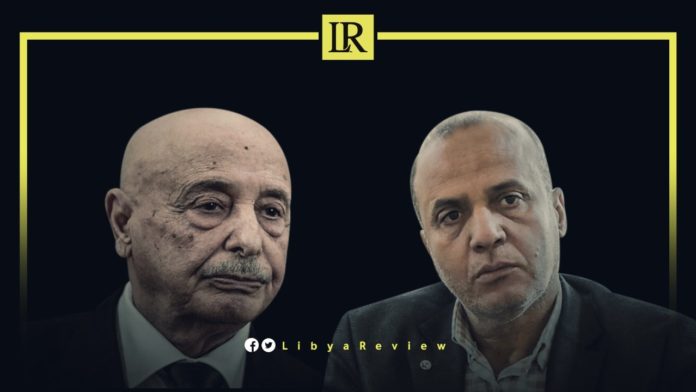 Morocco continues to exert huge efforts to promote security, peacemaking, and integration of the peoples of the Maghreb countries, especially in Libya. It aims to do this by hosting a high-level meeting between the Speaker of the House of Representatives (HoR) in Libya, Ageela Saleh, and the Vice President of the Libyan Presidential Council, Abdallah Hussein Al-Lafi, according to Argentinean "Alternative Presse Agency".
The meeting between Saleh and Al-Lafi aims to clear the air for the holding of the next elections in Libya, and constitutes a new success for the Moroccan diplomacy in its effort to end the Libyan crisis.
Moroccan diplomacy efforts are focused on mediating between the parties to overcome the current dispute within the Government of National Unity (GNU) in Libya, led by interim Prime Minister, Abdelhamid Al-Dbaiba, and the Libyan HoR chaired by Ageela Saleh.
According to the news agency, the meeting is in line with Morocco's efforts to establish stability in Libya and to "get it out of its crisis." This can only be achieved through the holding of elections within the deadlines agreed between the Libyan parties.
Morocco, it adds, can contribute to the achievement of genuine national reconciliation between all Libyan sides.
Over the last few years, Morocco has accumulated significant experience in dealing with the Libyan file, becoming increasingly familiar with the details of the crisis that broke out in 2014.
In 2020 and early 2021, Morocco hosted several rounds of inter-Libyan dialogue to move forward the reconciliation process in the North African country, beset by conflict since 2011.