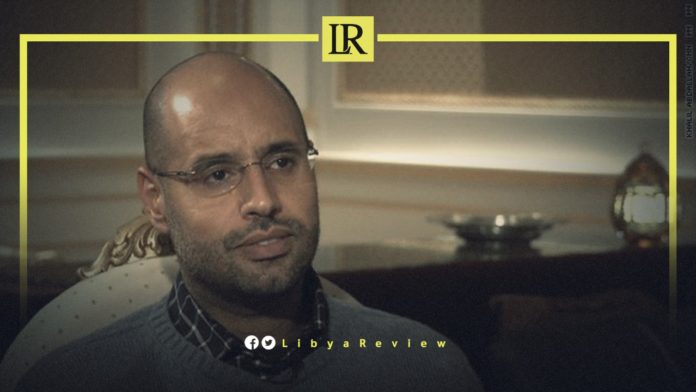 On Saturday, the Libyan Tribes Union announced its rejection of the United States (US) opinion over the candidacy of the son of the late Libyan leader Moammar Gaddafi, Saif Al-Islam, for the country's upcoming presidential elections, scheduled for December 2021.
Libyan sources close to Saif Gaddafi, previously announced his intention to officially run for the coming elections if they are held on time. Joey Hood, the United States (US) Assistant Secretary of State for near Eastern Affairs, said that, "the world has a problem" with Saif Gaddafi running for President in Libya because he is "a war criminal and subject to United Nations (UN) and US sanctions."
The Union, which was established during the Gaddafi era, expressed its strong dissatisfaction with Hood's statement on the issue of Saif Gaddafi's candidacy and considered it a "blatant interference in the country's internal affairs."
It added that such statements are part of an "aggressive campaign to undermine the demands of the Libyan people and their right to self-determination and to choose their leaders who have the ability to run the country's affairs and preserve its sovereignty."
Notably, Africagate, a news website close to loyalists of the former Gaddafi regime, quoted a private source as saying that Saif Gaddafi has officially decided to run for the presidential elections, planned to be held in Libya near the end of this year.
The unnamed source added that this announcement coincided with the 52nd anniversary of the infamous "Al-Fateh Revolution", created from a coup carried out by Gaddafi on September 1, 1969, which led to his reign of total power over the country for 42 years. It added that Saif Gaddafi intends to officially announce his candidacy in the near future.