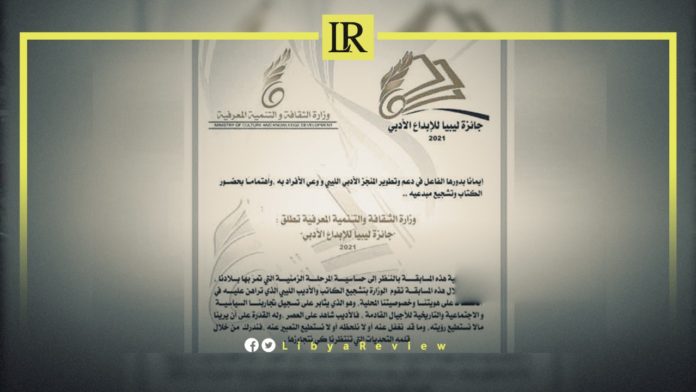 The Libyan Ministry of Culture and Knowledge Development extended the application period for participation in the Libya Prize for Literary Creativity, until October 1st 2021. It did this in response to several requests that reached the award committee, according to the Ministry's published on its Facebook page on Friday.
According to the Ministry's post, the door for participation in the award is opened according to the previously announced conditions, provided that participation is made through the prepared form.
The prize fields are the novel (manuscript – published), the short story, all kinds of eloquent poetry, theatrical text, and literary criticism.
Entries are accepted via email: cculturg1@gmail.com
Prize value: The first prize is 30,000 Libyan dinars and the second prize is 20,000 Libyan dinars.