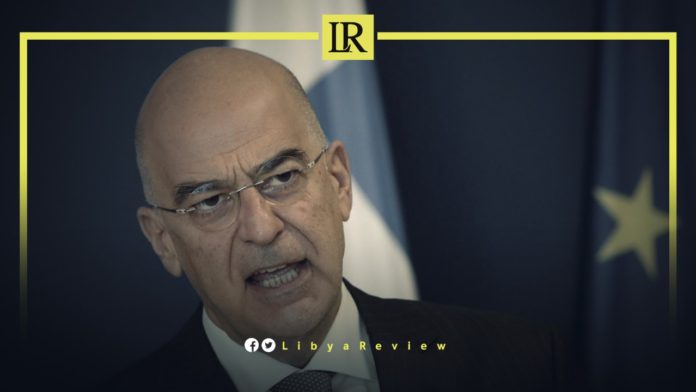 The Greek Foreign Affairs Minister, Nikos Dendias, will meet with his Libyan counterpart, Najla Mangoush, in Athens next Monday, September 6th, according to the Athens-Macedonian News Agency (ANA-MPA).
During the meeting, the two sides will discuss the bilateral relations between Libya and Greece. They will also discuss the developments in the larger Mediterranean region.
According to ANA-MPA , the two Ministers will also discuss Greece's support for Libya based on International Law and the Law of the Sea.
Prior to a lengthy meeting of the two countries' delegations, the two Ministers will have a private meeting. After that, there will be a working lunch at 16:20, and press statements are expected.
In August, Libyan Foreign Minister, Najla Mangoush, conducted a telephone call with Dendias to discuss "deepening bilateral relations and recent developments in Libya."
Dendias stressed the need for conditions to prevail that would allow the holding of fair elections in the country. He also reiterated his support for Libya on its path to national elections scheduled later this year.
"Greece will do everything it can to help in this direction," he added, stressing that a prerequisite for free elections and a better future for Libya is the withdrawal of all foreign forces and mercenaries.
In turn, Mangoush expressed her regret for the losses caused by the recent Greek forest fires, expressing Libya's solidarity with their Mediterranean neighbour.