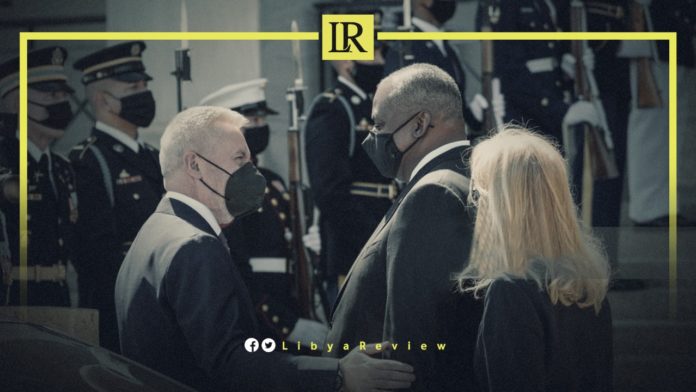 Italian Defence Minister, Lorenzo Guerini, said that the situation in Libya continues to be a highly complex one, reiterating that Libya's stability is an essential requirement of Rome's security strategy.
During a meeting in Washington with the United States (US) Secretary of Defence, Lloyd J. Austin, Guerini underlined that Italy will continue to contribute to the political effort to facilitate intra-Libyan dialogue and to fully support the action of the United Nations (UN).
According to AgenPress, the Italian Minister added that Rome will also implement its commitment in Africa, in particular in the Sahel area, whose fragility represents a real security threat.
Last month, Italian Prime Minister, Mario Draghi, and Russian Foreign Minister, Sergey Lavrov, met in Rome and discussed the situation in Libya. They agreed on the need to continue the political dialogue backed by the UN and the importance of foreign troop withdrawal from Libya at an early date.
Moreover, the Italian Interior Minister, Luciana Lamorgese, stated that it is not yet clear whether the Libyans will be able to hold elections by the end of December, describing the situation in Libya as a dangerous.
Libya's elections are supposed to be held on December 24th as the Libyan parties to conflict agreed last October in a UN-brokered deal. However, some senior officials hinted recently that they are not sure whether the elections will be held on date.