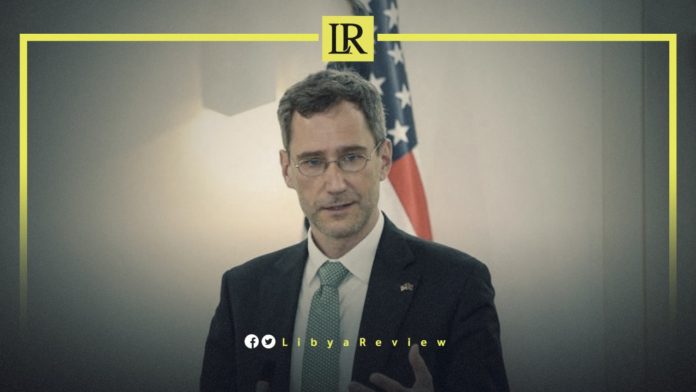 The US Acting Assistant Secretary of State for Near Eastern Affairs, Joey Hood, said that Libya's elections, scheduled for 24 December are, "crucial for democratic progress and Libya's unity." As well as adding that the political process must be led by Libyans, and free from foreign interference or influence.
During an interview with Asharq Al-Awsat newspaper, the US diplomat noted that "the US goal is to establish a sovereign, stable, unified, and secure Libya without foreign interference, and a democratically elected government that supports human rights and development, capable of fighting terrorism within its borders."
He stressed the need to complete the constitutional basis, and the electoral law to ensure the success of the upcoming elections.
Responding to a question on Washington's position of the intention of the son of the late leader Muammar Gaddafi, Saif Al-Islam, to run for office, Hood stated that "the United States does not have a position on potential candidates."
"If Khalifa Haftar chooses to truly engage in the political process, the Libyans themselves will determine whether there is a role to play in the country's future," he said in response to a question on Hafter's potential run in the elections.
The American official reiterated the call for all foreign forces and mercenaries to withdraw from Libya. He emphasised that the United States supports the intent of the Security Council to ensure that frozen Libyan assets are made available to the Libyan people, and for their benefit.