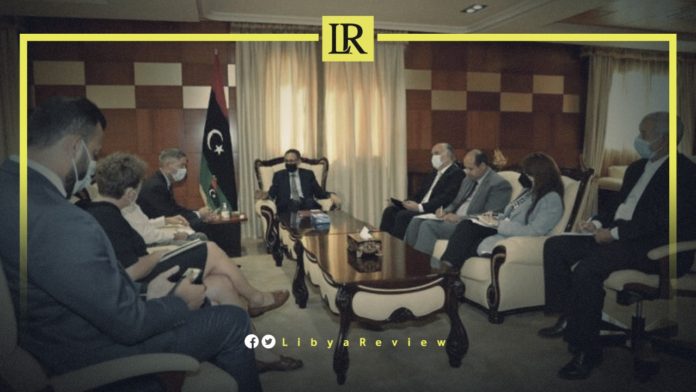 On Tuesday, the Minister of Economy and Trade of the Libyan Government of National Unity (GNU), Mohamed Al-Hwaij met with the Ambassador of Germany to Libya, Michael Ohnmacht to discuss economic and commercial cooperation, and the strengthening of bilateral relations.
The Minister indicated that Germany is one of the most important trading partners for Libya in the European Union, and confirmed the keenness of the GNU to begin a "real long-term partnership in areas of common interest, within the framework of its plan to stimulate the national economy, support decentralisation, and regulate economic activities."
Al-Hwaij also urged the Ambassador to encourage German companies to re-enter the Libyan market, and participate in the implementation of investment and development projects. He also called for Germany to provide the necessary support to the healthcare, education, and energy sectors, as well as contribute to the development and qualification of Libyans in technology and informatics.
In turn, the German Ambassador affirmed his keenness to strengthen relations with the Libya in various fields, and confirmed the readiness of German institutions and companies to resume their work in Libya.