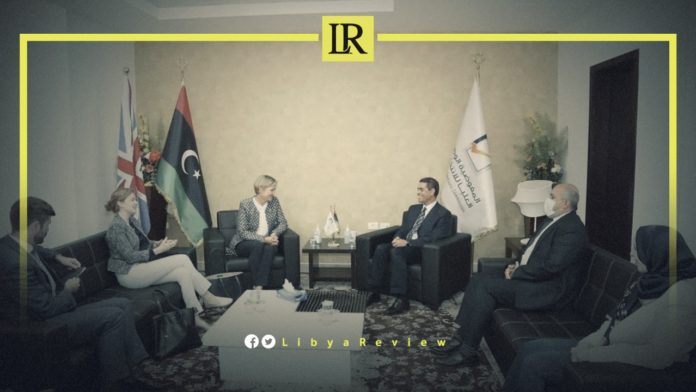 On Tuesday, Head of the High National Elections Commission (HNEC), Emad Al-Din Al-Sayeh, met with the UK Ambassador to Libya, Caroline Harndell and discussed the latest developments in Libya's electoral process.
Al-Sayeh also reviewed the upcoming preparations for the elections, as well as the options presented in the Libyan political scene with regard to the constitutional rule.
HNEC said in a statement that the visits of representatives of embassies and diplomatic missions to its headquarters come within the framework of the international community's support for the elections.
Ambassador Harndell expressed her government's support for the elections scheduled for 24 December. She also praised the efforts of the Commission and its quest to "present a professional model that achieves the highest internationally applicable standards."