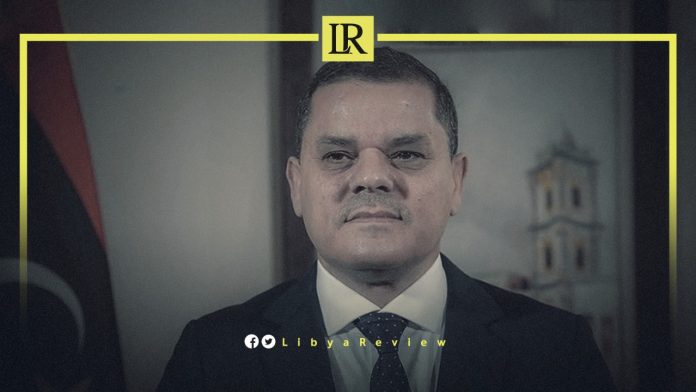 The Prime Minister of the Libyan Government of National Unity (GNU), Abdel-Hamid Dbaiba, claimed that his government would be able to secure elections in all regions of Libya.
This came during his speech at the electoral simulation, in the presence of the newly appointed UN Envoy to Libya, Abdoulaye Bathily.
"The Libyans have the right to participate at the elections, and the opportunity should not be left to those who try to pass the extension projects, under the pretext of securing the elections," Dbaiba said without mentioning any specific party.
He thanked the Ministry of Interior for its participation in simulating the security of the electoral process, by presenting security scenarios and ways to deal with them.
"The simulation has dropped the argument of the inability to secure the elections," he claimed.
The simulation included securing polling stations, inspecting voters, and confronting any riots inside and outside the polling stations. In addition to simulating the vote counting, and transportation of election boxes.
Notably, the Speaker of the Libyan Parliament, Ageela Saleh said that the GNU cannot supervise the elections.
He noted that there are "dangerous goals behind the outgoing government's refusal to hand over its headquarters." He said that GNU "wants the chaos to continue, and the corruption to spread. It also wants a lack of respect for the principle of a peaceful transfer of power."
"We are working on drafting a constitution for the country, and this new constitution will be submitted to the people for a referendum," the Speaker stated.
Libya's Parliament-backed Prime Minister, Fathi Bashagha, accused Dbaiba of thwarting the 2021 December's elections by running in them. Bashagha added that Dbaiba, "exceeded his pledge in Geneva and failed to abide by the laws of the Libyan Parliament (HoR)."