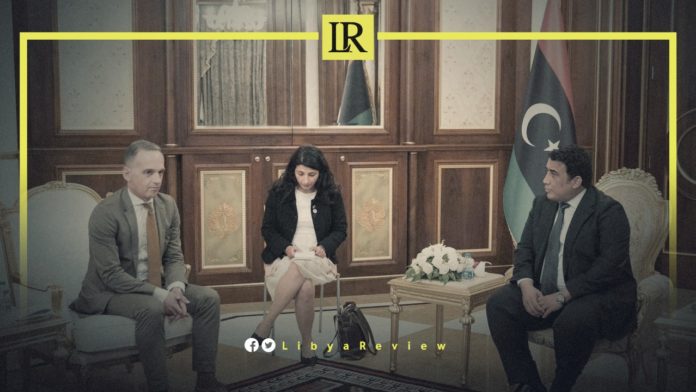 On Thursday, Head of the Libyan Presidential Council (PC), Mohamed Al-Mnifi received the German Foreign Minister, Heiko Mass in Tripoli, where they discussed the latest political developments in the country.
The two officials discussed the efforts of the Presidential Council in ensuring the upcoming elections are held on time, and the promotion of the principle of a peaceful transfer of power, the PC said in a statement.
The withdrawal of mercenaries and foreign fighters was also discussed, as were the mechanisms to support the efforts of the Presidential Council in this regard.
Al-Mnifi commended the important role of German diplomacy in holding two Berlin Conference's on Libya, and its support for political dialogue between the various parties. He also praised the reopening of the German Embassy in Tripoli, which would enhance bilateral cooperation in political, economic, and security fields.
Maas affirmed his continued support for the political process in Libya, and praised the efforts of the PC in launching the reconciliation program, which is "an important part of the efforts to hold elections on time."