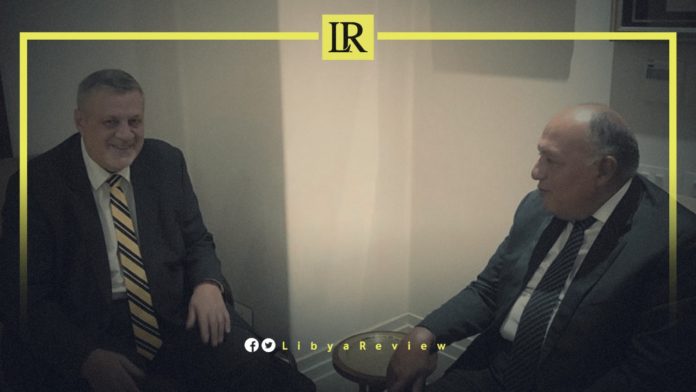 On Thursday, the Egyptian Foreign Minister, Sameh Shoukry praised the achievements of Libya's 5+5 Joint Military Commission (JMC), and called for the completion of the country's political roadmap, which will culminate in holding the December elections.
In his speech during the consultative meeting of Arab Foreign Ministers that kicked off ahead of the 156th session of the Arab League Council in Cairo, Shoukry stressed that Egypt's top priority is to "continue to support the Libyan people in their efforts to restore stability and security to their country." He also urged support for the JMC to allow it to complete its mission, which includes ensuring the departure of all foreign forces and mercenaries from the North African country.
The Egyptian FM called for "comprehensive and credible" elections in December 2021 to bring an end to the extended transitional period, end divisions, and initiate a new phase where all Libyan institutions are united in order to serve the people.
Cairo has been pushing for a political settlement in Libya for years, including a complete disarming of militias, an end to foreign intervention in the country, as well as a fair distribution of wealth between the various regions of the country. Egypt has also hosted a number of Libyan dialogue meetings in Hurghada, to bridge the gap between various Libyan parties.