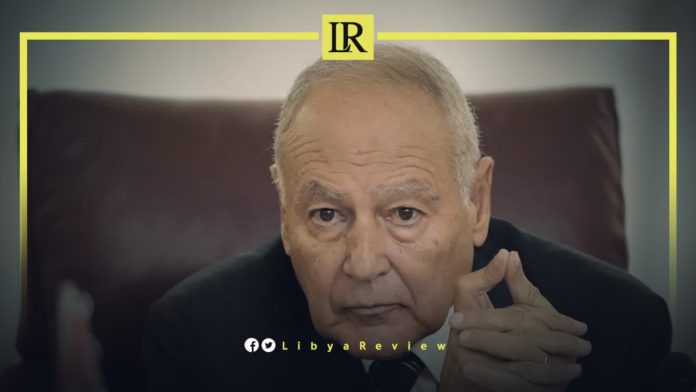 The Secretary-General of the Arab League (AL), Ahmed Aboul Gheit said that 24 December, the date for holding the Libyan elections, has become an important and decisive date in Libya and is internationally recognized.
During his speech at the 156th AL session, he called on the members of the Libyan Political Dialogue Forum (LPDF) to quickly agree on a constitutional basis, which is necessary to conduct elections.
Aboul Gheit stressed the importance of implementing the outcomes of the Berlin Conference II and the Conference of Neighbouring Countries, which was held in Algeria at the end of August. He underscored that the withdrawal of all mercenaries and foreign fighters from Libya, was necessary for achieving stability in the country.
The Arab Foreign Ministers praised the role of Libya's neighbouring countries, particularly Morocco, Tunisia, and Egypt, in hosting Libyan dialogue sessions, as part of the UN Support Mission in Libya's (UNSMIL) efforts to secure the peace process.
They encouraged Libyan institutions to take the required steps to clarify the constitutional basis for the elections, and adopt the appropriate legislation. This is in order to allow the High National Electoral Commission (HNEC) to collect the funds needed to prepare for the parliamentary and presidential elections.