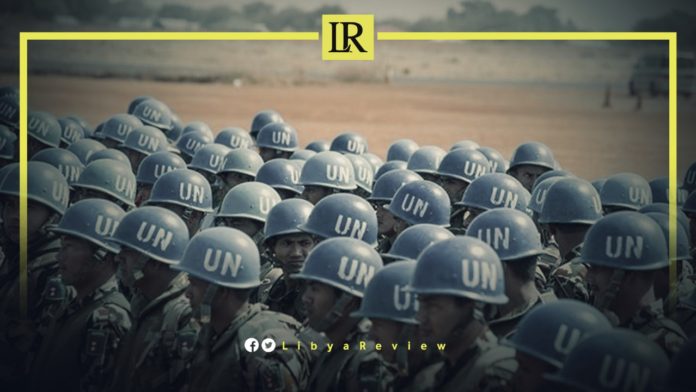 Head of the United Nations Support Mission for Libya (UNSMIL), Jan Kubis stated at the Arab Leagues Foreign Ministers meeting on Thursday, that the United Nations is preparing to send the first group of ceasefire monitors to Libya.
According to a statement by UNSMIL, Kubis said that the Security Council strongly urged all member states, all Libyan parties, and all relevant actors to respect and support the full implementation of the 23 October 2020 ceasefire agreement, including the withdrawal of all mercenaries, and foreign fighters from Libya without delay.
He explained that the preparations for the deployment of an initial group of UN ceasefire monitors are underway, "the first group will deploy in the coming weeks to support the Libyan-led and Libyan-owned ceasefire monitoring mechanism (LCMM)."
"To ensure gradual buildup towards full implementation of the ceasefire agreement, the 5+5 Joint Military Commission (JMC) intends to develop an action plan for a sequenced and phased verifiable withdrawal, starting with the withdrawal of mercenaries and foreign fighters," Kubis claimed.
"The intention is to consult this plan with the respective international partners, including Libya's neighbours and seek their support and cooperation. We also support efforts led by Foreign Minister Al-Mangoush on the Stabilization Initiative that has similar objectives. This Libya-led and owned initiative intends to help operationalize the CFA and Berlin Conferences conclusions," he added.
"We are also ready to support the Libya led process of DDR and SSR for the stabilization of the country and the wider region, and to work on this with Libya and international partners, including countries of the region, notably neighbours of Libya," Kubis concluded.