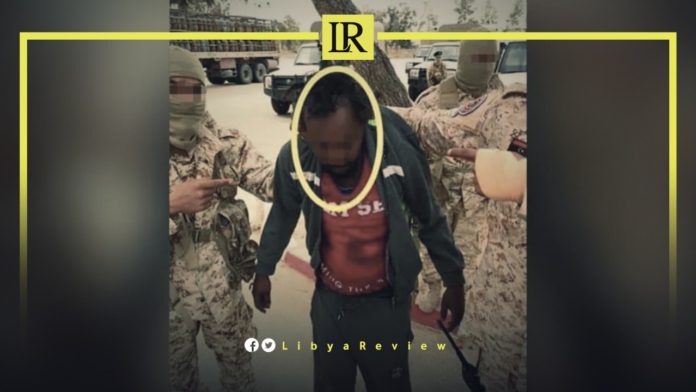 Libyan security forces arrested a notorious Somali human trafficker, Hassan Qidi, who is accused of leading an organized gang working on illegal immigration and human trafficking.
The Libyan Public Prosecution accused Qidi of deliberately killing dozens of migrants, trafficking their organs, and sexually assaulting a number of immigrant women.
He was also accused of forcibly detaining migrants and subjecting them to cruel treatment to force their families to pay a ransom for their release.
Libyan Attorney General, Al-Siddiq Al-Sour, said Libya would provide help to the kidnapped women and hear the testimony of the victims.
Notably, the Director-General of Nigeria's National Agency for the Prohibition of Trafficking in Persons, Basheer Garba Muhammed, said that a farm had been identified in Libya where African migrants were allegedly kept in cages like animals.
He claimed that their vital organs such as eyes, kidneys and lungs would thereafter be harvested and sold in the black market to service the medical needs of Europe, according to the International Centre for Investigative Reporting in Nigeria (ICIR).
Libya has been suffering insecurity and chaos since the fall of long-time leader Moammar Gaddafi in 2011, making the North African country the preferred point of departure for migrants wishing to cross the Mediterranean to Europe.
According to the International Organization for Migration (IOM), more than 22,000 migrants, including women and children, have been rescued this year. Hundreds of others have died or gone missing off the Libyan coast on the central Mediterranean route.