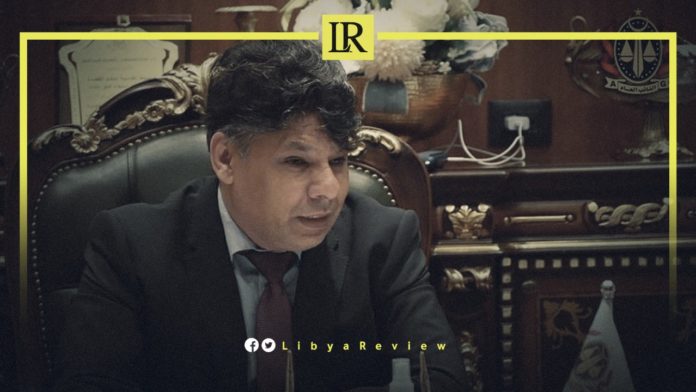 The Libyan Attorney General, Al-Siddiq Al-Sour, held a meeting with the Tunisia Ambassador to Libya, Al-Assaad Al-Ajili, in Tripoli. They discussed Tunisian inmates in the Libyan reform and rehabilitation institutions as well as the measures taken against them by the Public Prosecution.
The two sides discussed ways to enhance judicial cooperation in criminal matters, including strengthening efforts to confront organized crime. They also spoke about examining requests for extradition of criminals through a working mechanism based on a Libyan-Tunisian memorandum of understanding (MoU).
Last March, Libya handed over a number of Tunisian sons and wives who fought for the "Islamic State" (IS) in Libya, to Tunisia. This came after negotiations between the two sides over the extradition procedures, while others remained in Libyan prisons.
In another context, the Attorney General discussed requests for mutual legal assistance related to some criminal matters and the strengthening of cooperation in them, with the French Ambassador to Libya, Béatrice du Helen.
The two sides discussed ways to enhance the skills of prosecutors. They also spoke about the participation of prosecutors in Libya in training courses, which are prepared by the French National School for the Judiciary at the beginning of each year.
On Saturday, the Tunisian national carrier Tunisair announced the resumption of its flights from Tunis Carthage airport to Tripoli-Mitiga and Benghazi airports in Libya starting September 23rd.
In a statement, the Tunisian airline recalled the obligation for passengers to comply with the agreed upon health protocol.
The resumption of Tunisair flights to Libya follows the presidential decision to reopen border crossings with Libya.
On Thursday, Tunisia's President, Kais Saied, ordered that the borders with Libya, which had been closed because of the COVID-19 pandemic, reopen on Friday.
The decision to reopen the border follows a visit last week by Libyan Prime Minister, Abdelhamid Al-Dbaiba to Tunis, after growing friction over the border and other issues.
Saied further called for respecting the health protocol put in place, emphasizing that other measures could be announced following the evaluation of the epidemiological situation.