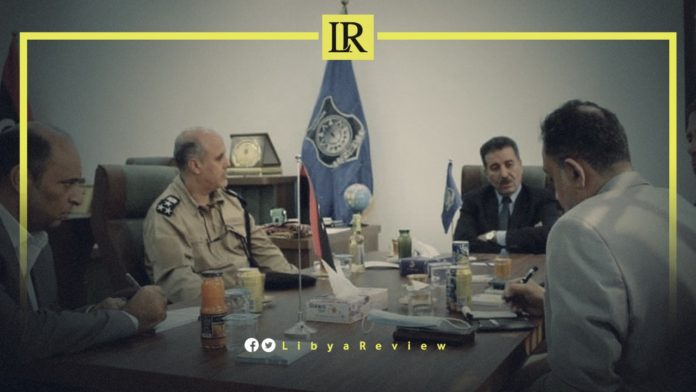 On Sunday, the Undersecretary of Libyan Interior Ministry, Major General Bashir Al-Amin, held a meeting with the Security Adviser of the United Nations Mission in Libya (UNSMIL), Johannes Jacobs. This is to discuss the security preparations for the elections scheduled for 24 December.
The MoI said in a statement that the two sides reviewed UNSMIL's security activities, and its coordination with the ministry to "achieve positive results and create a climate for the upcoming elections."
The Interior Ministry and Jacobs also discussed "the importance of cooperation and coordination with all United Nations organizations during their work with the Libyan state."
Notably, Libya's elections are set to be held on 24 December, as agreed in a UN-brokered deal.
Earlier this month, UNSMIL Head, Jan Kubis presented his periodic briefing to the UN Security Council on the developments in the situation in Libya.
The UNSMIL Head urged all member states and regional organizations to send observation teams, in coordination with Libyan authorities; to help ensure the integrity and credibility of the electoral process.
"We are just over 100 days from 24 December. I was informed by Parliamentary Speaker Mr. Ageela Saleh that the presidential electoral law was already adopted," he said during his briefing.
He praised the actions taken by the Government of National Unity (GNU) to facilitate the holding of elections, especially providing adequate funding for the High National Elections Committee (HNEC). As well as the various security preparations that are being undertaken by the Ministry of Interior.
Kubis warned of attempts to change the government so close to the election date. He claimed it would only create more uncertainty about the elections, and problems in preparing and securing the election.
"Aborting the drive for elections will for many be a signal that violence is the only path to power in the country. This cannot be allowed. The international community must be firm in its support for elections. Not holding the elections could gravely deteriorate the situation in the country, and could lead to division and conflict," he said.
He pointed out that the "evidently fragile" security situation needs further attention from the GNU and Presidential Council, in coordination with the Libyan National Army's (LNA) General Command. In order to create conditions for holding the elections in a secured environment, and to ensure stability.